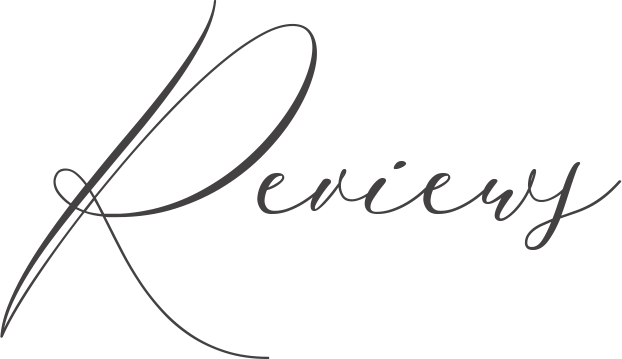 We want to thank all the couples that chose us for their special day. It honestly has been a honour and we are grateful for your support and all your kind words throughout the years! We wish you all the best in the future!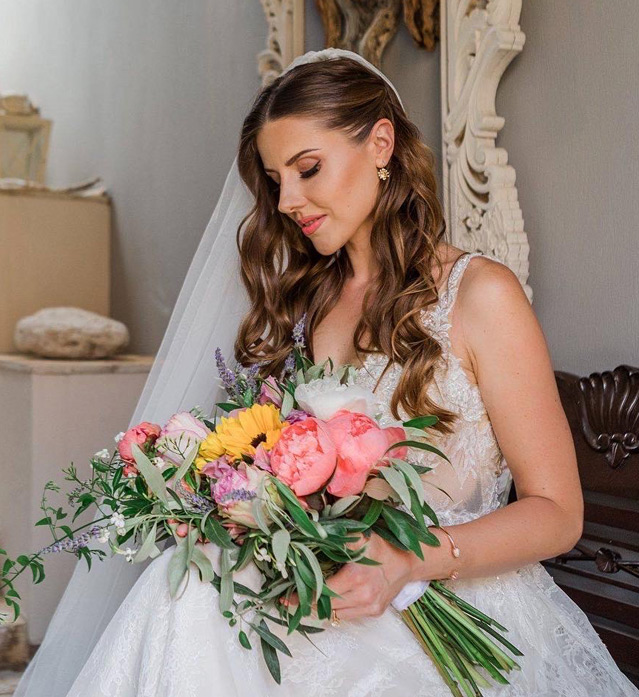 Ellie is definitely very talented wedding hair stylist. She has got a lot of patience and a good energy which is also very needed during your special day girls. She advices very well but also always follows your vision and wishes, and the result is very natural and at the same time impressive!! Loved it, love her, thank you!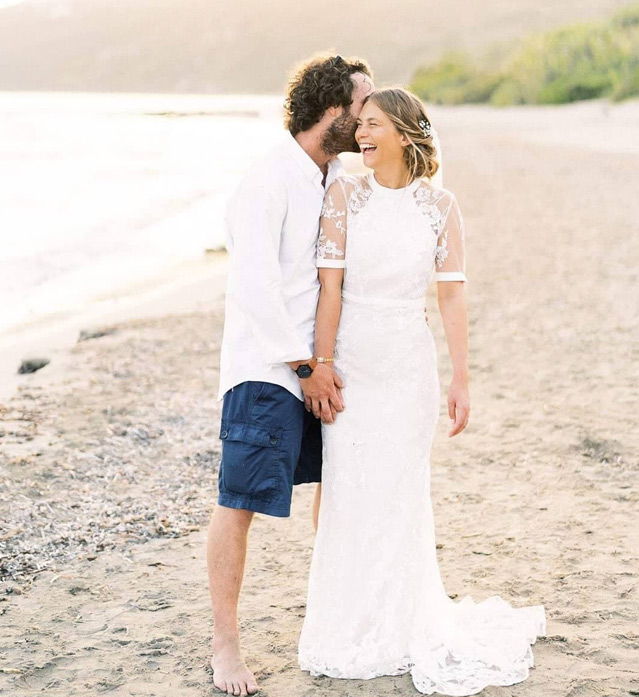 Ellie did my wedding hair for me and it was amazing. So happy that I found her! I could not have asked for anything or anyone better! Thank you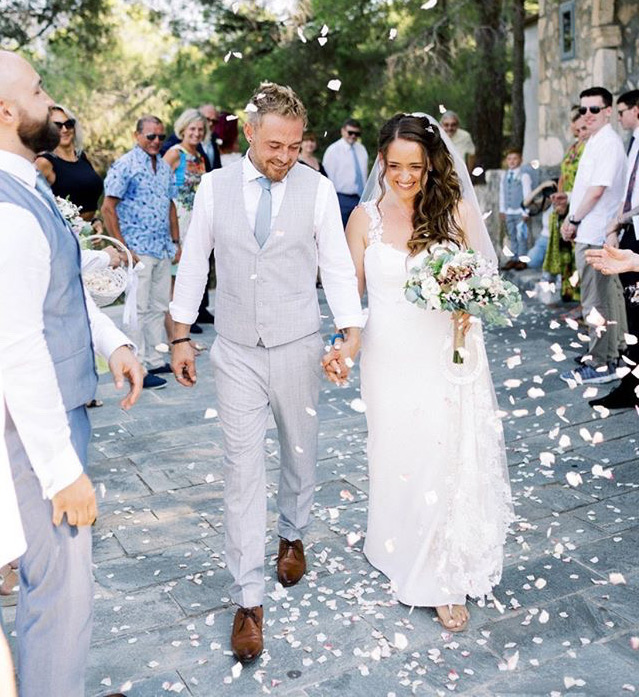 Ellie styles my hair for my wedding in Assos on 26/07/19. She was brilliant from start to finish, both in the planning/discussing and creation stage at my trial a few days before, and in the execution of my final look. I was over the moon with the results, especially with my hair. It was exactly the romantic style I wanted! Highly recommend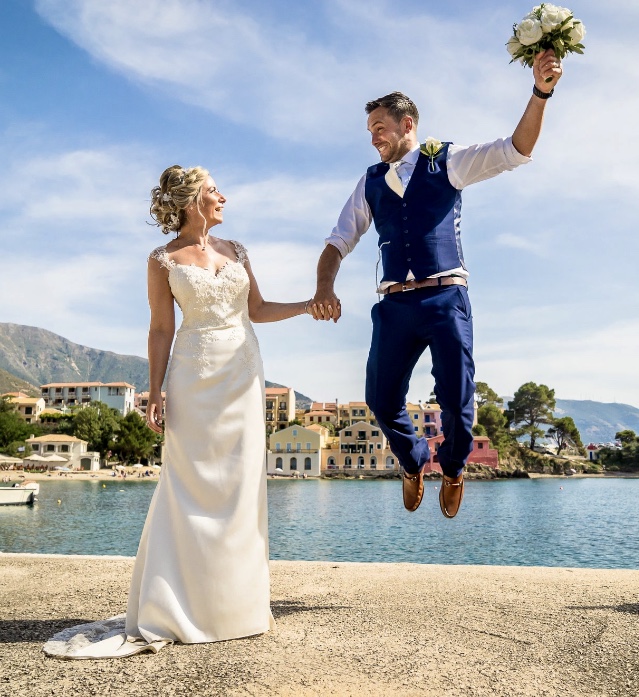 Wow wow wow!!! Thankyou for using my wedding hair as your profile pic! It really was absolutely stunning and exactly what I wanted! There was no need to wear a veil when your hair looks as pretty as this, I didn't want to take any focus away from your amazing creativity! Not only did you do a 1st class job on my hair but the 3 big bridemaids, 4 little flower girls, mother of the bride, mother of the groom, and sister in law were all stunning!! You did this all on your own in 5 hours, and the work was unbelievable and not rushed and lasted All day and night in the heat and all the dancing!! Not only that Ellie you were so calm and kept me calm so Thankyou! You are very talented and a lovely girl, i would recommend you in a heartbeat!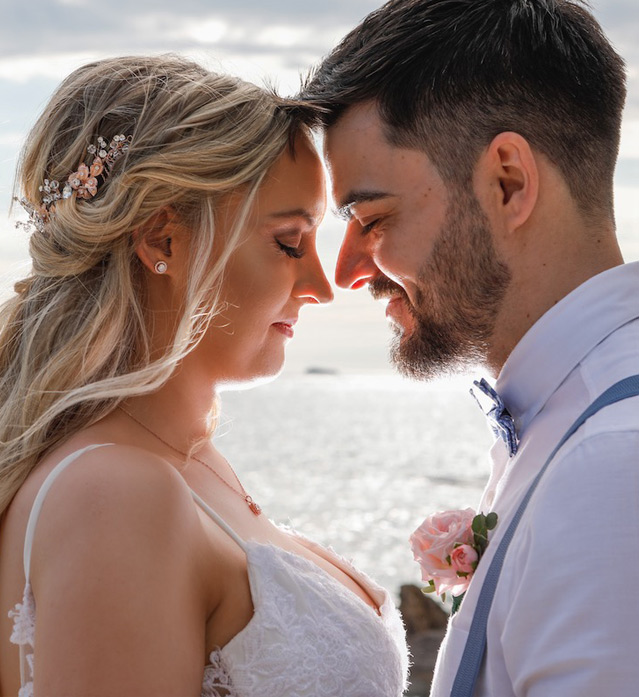 Ellie was so amazing and is very talented. I was so happy with my hair on my wedding day I can't thank her enough for making me feel so amazing. Highly recommend!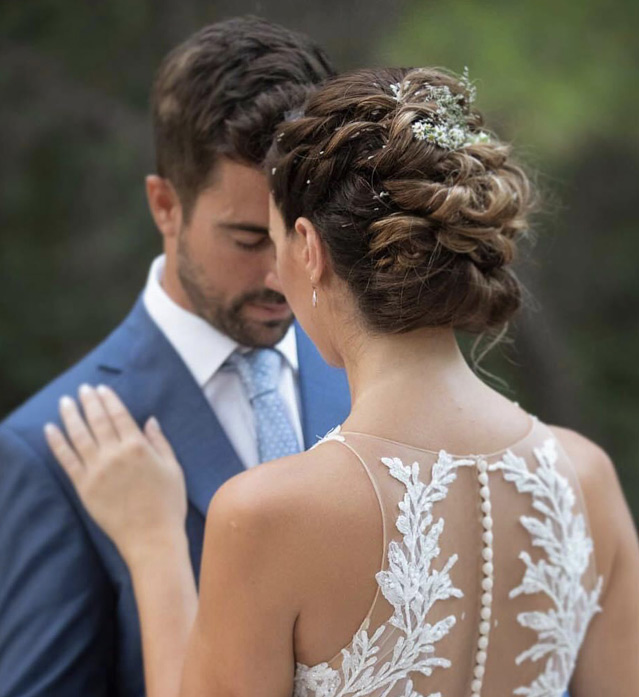 Ellie did my bridal hairstyle! Flawless professional, very friendly and the result exquisite! She advised me, listened to my wants and needs, she was on time and within the schedule we had organised and the most important my hair lasted all the night! Thank you Ellie!